September 26, 2016
The US remanufacturer and retailer said it is "one of the first" to offer a functioning solution to cartridges affected by the recent update.
The Recycler first reported on the firmware update two weeks ago, and reported further complaints from the industry and consumers, with the OEM's EU helpdesk claiming that it was "working on a solution" last week. The OEM told The Recycler at the start of last week that the printers affected "will continue to work with refilled or remanufactured cartridges with an Original HP security chip".
Aftermarket companies have already responded to the update by noting their products still work after the update, including Static Control, 3T Supplies' Peach division and Pelikan. Now, LD Products has reported it is "one of the first to carry [a] compatible solution" to the update as well, launching a video alongside its announcement.
The company stated that its cartridges "will function with the affected printer models, despite the update", with those affected including the 934, 935, 950 and 951 inkjet cartridges. It added that its "current inventory of remanufactured replacement cartridges" for the 950 and 951 XL originals "will work in the affected printers", while "an inventory of remanufactured replacement cartridges" for the 934 and 935 XL will be available later this week.
Aaron Leon, CEO of LD Products, commented: "We're experts in the ink and toner industry and that enables us to be one of the first to provide a solution. We diligently test all of our cartridges to ensure 100 percent compatibility with our customers' printers. Our loyal customer base appreciates that we sell generic brand printer consumables at a fraction of the cost as name-brand cartridges, but are just as trusted."
If you've experienced issues, please let us know at news@therecycler.com.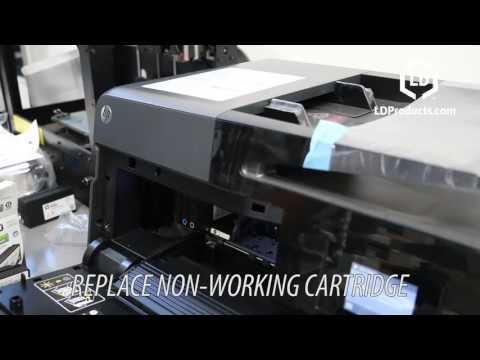 Categories : Around the Industry
Tags : HP Inc LD Products Remanufacturing