September 2, 2016
The UAE-based remanufacturer's subsidiary, opened in March, has released a video featuring staff discussing their experiences so far.
The video, which you can view at the end of this article, interviews a series of GIT East Africa's staff, including: Bethwel Weru, Sales Executive; Salome Njoki, Senior Sales Executive; Rukia Kambi, Sales Manager; Gladys Njeri, Senior Sales Executive; and Joseph Mbayai, Service Team member. GIT revealed earlier this year that the newly-formed East African subsidiary would do business in the African markets.
The video's description notes that the subsidiary "marks the rapid expansion of GIT into African markets. GIT remanufactured toners and corporate B2B services are designed to reduce procurement cost and improve customer experience are now accessible to thousands of corporate customers in Kenya".
Weru, based in Nairobi, stated that the toner products have been "quickly successful", and that "several clients have obtained good customer experiences", while Njoki added that she has "visited lots of clients", who have been "very happy with our response, service and with our products".
Kambi added that "having been in the market for four months, it already feels like the market has taken [off] well", while Njeri pointed out that she has "come to love the company and our exciting team", which is "offering something new in the market". Finally, Mbayai noted that GIT East Africa has been "giving service to our clients – what they have been missing most", adding that he was "very proud of us", and would "look forward to making it further not only in Kenya but also GIT".
The Recycler interviewed GIT CEO Sassan Dieter Khatib-Shahidi earlier this year about the company's plans to grow, the company's history and its perceptions of the challenges ahead, goals it wants to achieve and the subsidiary. In our interview, he stated that he had "three main goals" for GIT in 2016, including solidifying "our relationship with existing customers, and keep growing our market share in our domestic market, while opening new markets abroad".
Khatib-Shahidi also noted that the remanufacturer was aiming to operate in "at least one more market in addition to Kenya", and "penetrate more markets with our exclusive trade brand within our designated territory, the Middle East and Africa". In this light, the company announced earlier this summer that it was "hiring" and looking for "a total of nine sales representatives to join our offices in Dubai, Sharjah, Jebel Ali, and Abu Dhabi, as well as our international sales team".
In more detail, the company added that it was looking for "one sales team leader" for Jebel Ali, "one call centre manager" for Dubai, and "one sales manager" for Abu Dhabi. Khatib-Shahidi had noted he would be "happy to receive any CVs, referrals [or] ideas" from his network, and later announced that "within 27 days, we appointed 15 new team members in our sales organisation", adding that this was a "huge run, great success, and thank you to all who made it happen".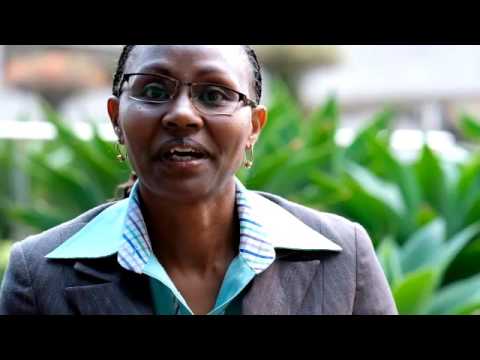 Categories : World Focus